What's on your mind?
Build harmony in honesty.
Find out what your audience really wants to know in your meetings.
Lend your
ears

.

Teams have valuable questions. We help air them out.




Live Q&A sessions can be silent or feel like a scripted press conference. Either way, no one wins. Culture+ Just Ask!™ is a tool for speakers to respond to the honest questions of the crowd.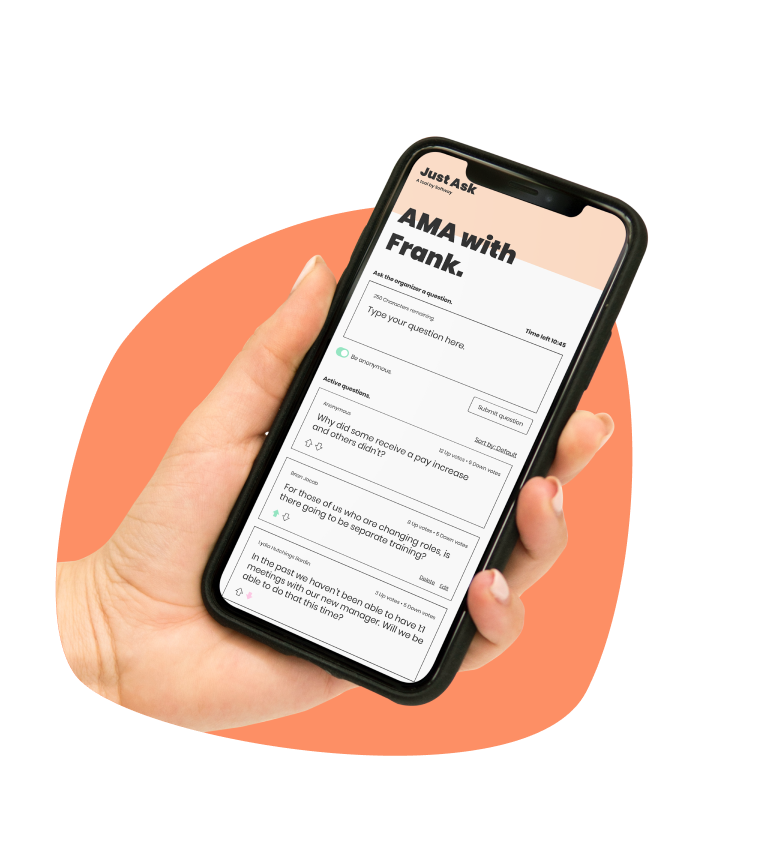 We'll give it to you straight: "Any questions?" just isn't cutting it. Today's leaders need a way to cut through the noise and understand what's going on with their workforce. Today's teams need a way to ask real questions, even on sensitive topics.

With Culture+ Just Ask!™, we're stripping away distractions, fear of retaliation, and even bias. In the end, you get the one thing we're all searching for—an honest conversation.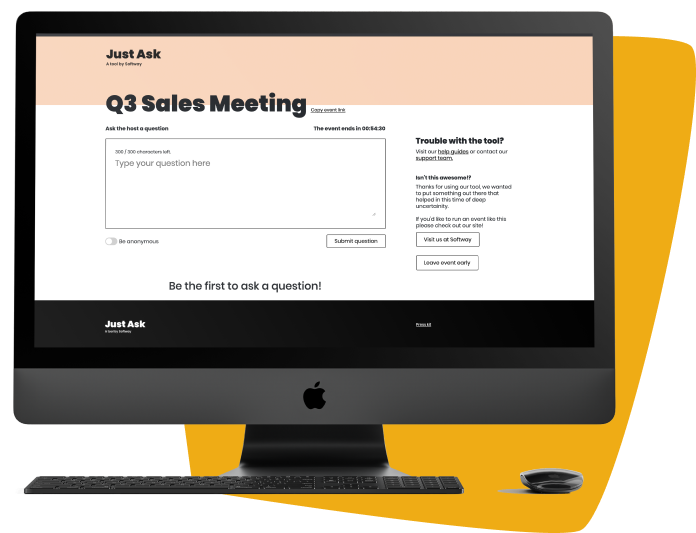 What's it like?
Feedback without fear.
Culture+ Just Ask!™ is a digital tool that takes the stress out of gathering real-time questions and comments. Presenters can stream their meetings directly on the platform. Participants can ask questions, openly or anonymously, helping you get important input immediately. In addition, Culture+ Just Ask!™ manages all the questions and lets everyone vote on what's most important for all to hear—in one simple interface.
Features & Benefits of Culture+ Just Ask!™
Designed for all.
Intuitive interface makes using JustAsk a breeze.
Get the real scoop.
Questions can be asked anonymously.
Up-to-the-minute ranking.
Attendees can vote in real time on questions posted by others.
Easy filing and follow-up.
Download questions after the event.
Get questions early.
The pre-schedule feature gets questions going before the event starts.
Extras for admin.
Easily sort questions and use the "life line" feature when you don't quite have the answer.
Meeting challenges Culture+ Just Ask!™ tackles:
Audience engagement & interaction
More feedback—even on sensitive topics
Keeping track of all questions & comments
"Tell me what you want, what you really really want."
— Spice Girls
When you know the pressing questions on your team's mind, you can provide the important answers. Culture+ Just Ask!™ helps you jumpstart the process.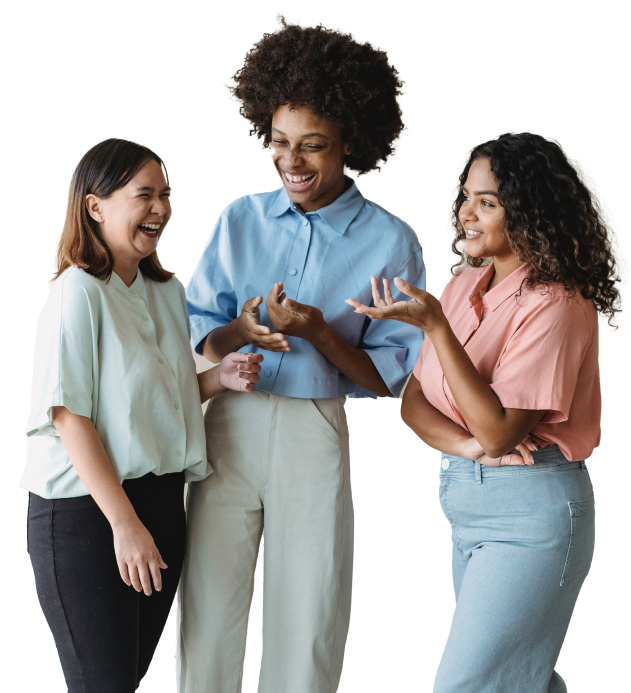 Give Culture+ Just Ask!™ a try.
Get to better questions and answers—free.