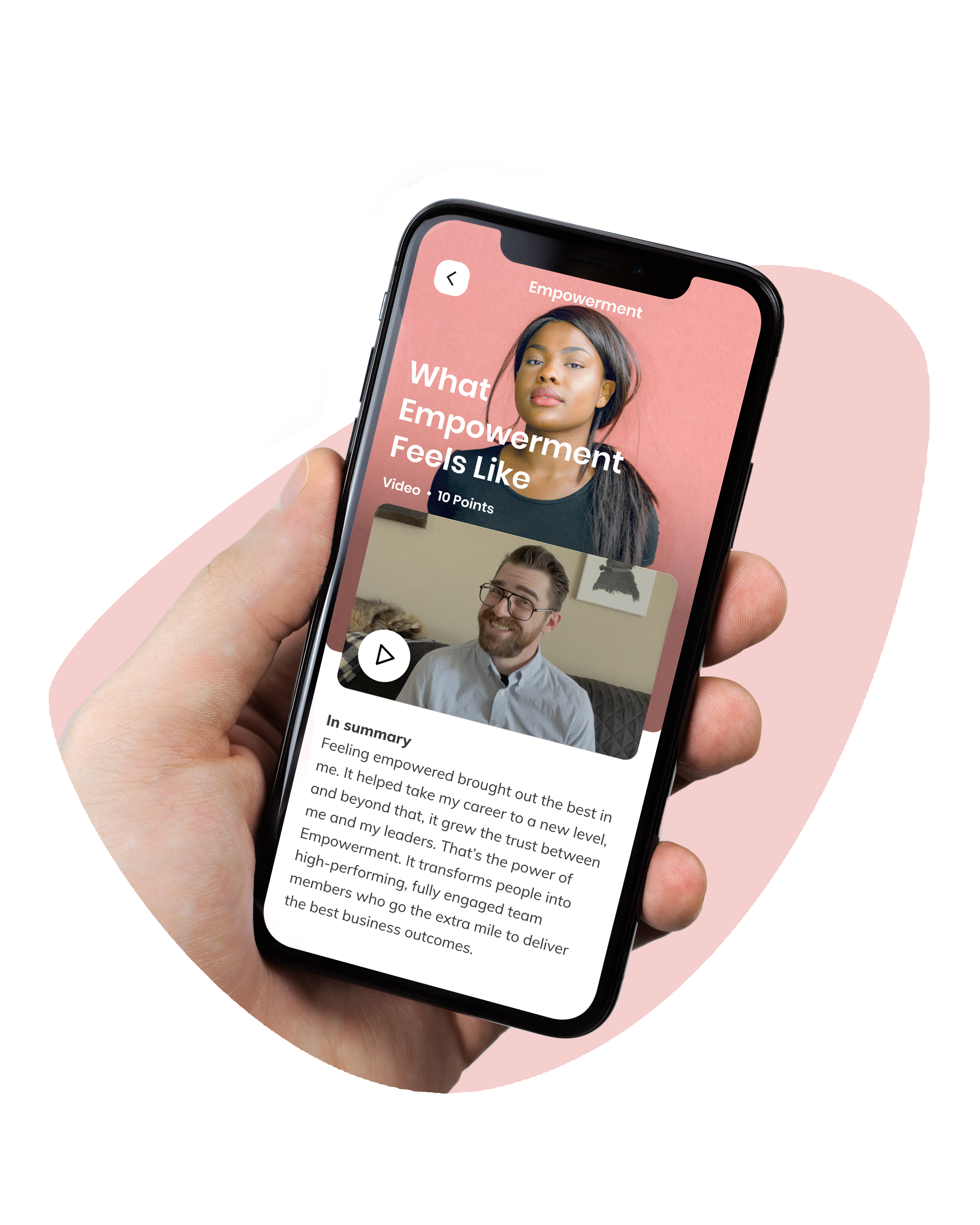 Culture Elevate™
A digital coach helping leaders grow good intentions into high-performing habits—and eventually, a better culture for all.


The Culture Elevate mobile app serves multimedia content, challenges, and daily thought leadership to help leaders continue their behavior change journey after Culture Rise™ events.

Learn about Culture Rise™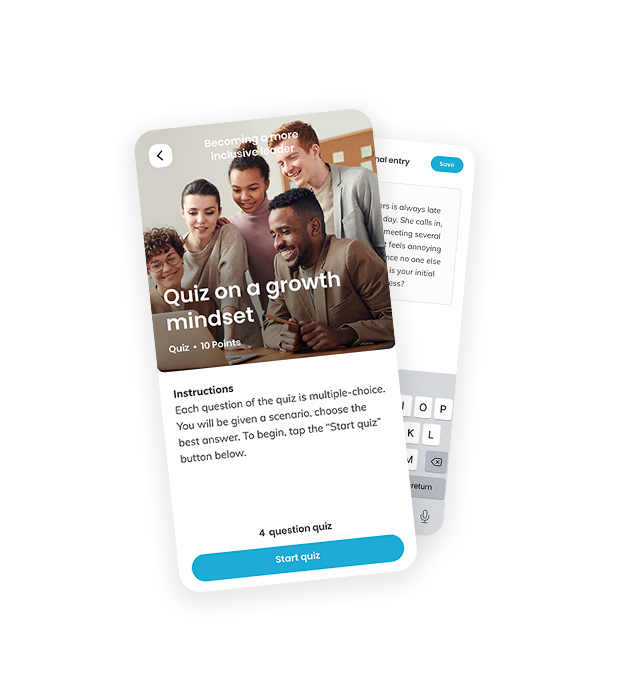 Culture Elevate™ is the sustainment piece of the leadership training puzzle.


Within 24 hours, the average person forgets 70% of what was taught in trainings.

Without a plan of action, even sincere commitments fail.
Culture Elevate ™ helps organizations get the maximum value from Culture Rise™—offering a sustainment tool your leaders can use to turn aspiration into action.
Micro learning
Videos, quizzes, and bite-sized articles that drive home the concepts of Culture Rise™.
Micro-commitments
Stay committed to daily and weekly goals, practice new learnings, or continue to push yourself.
Gamify engagement

Earn badges, level up, and challenge your coworkers. Keep employees engaged with shareable progress and rewards.
Micro insights
Gather anonymous feedback directly from your team to deepen your perception and self-awareness.
Your journey, your pace.
Studies show adults learn best when self-directed, so Culture Elevate™ puts you in the driver's seat.

Explore the what, why, and how of the Culture+® Framework's six pillars—essential behaviors for high-performing leaders.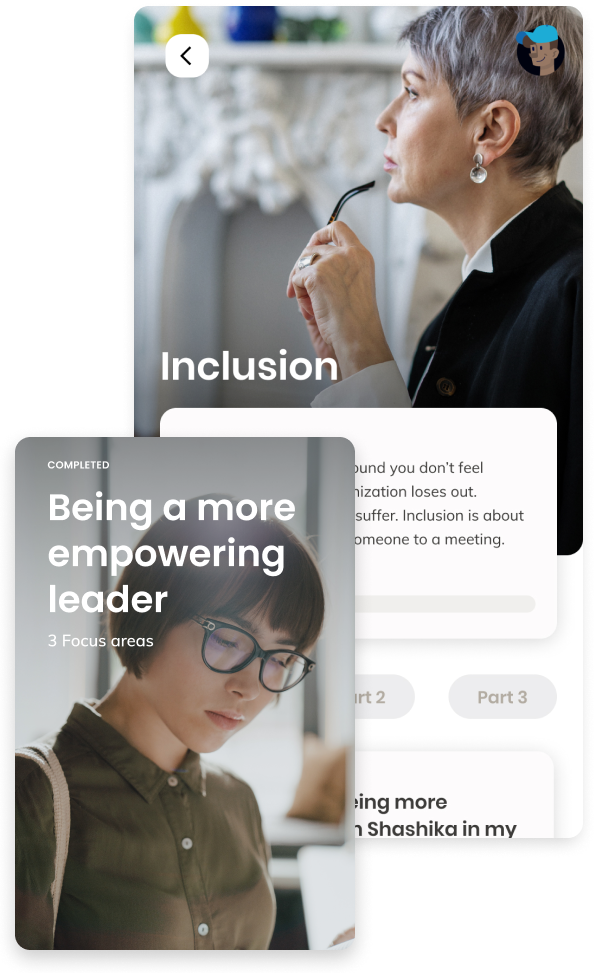 Ready to bring Culture+® to your organization? Let's go.