Diversity, equity, and inclusion is a competitive advantage.
"Inclusion + Diversity = Better Decision Making At Work." CloverPop,
Inclusive teams make better business decisions up to 87% of the time.
Teams that follow an inclusive process make decisions 2X faster with 1/2 the meetings.
The most inclusive organizations are 85% more likely to beat their competition, no matter the industry.
Real people.
Real stories.
Real advantage.
Diverse teams make better decisions, operate faster, and beat the competition more often. But only when they can work inclusively.

Culture+ Bridge® is a self-paced tool that helps individuals build cultural competency—giving leaders and teams the empathy and insight they need to leverage diversity as a competitive advantage.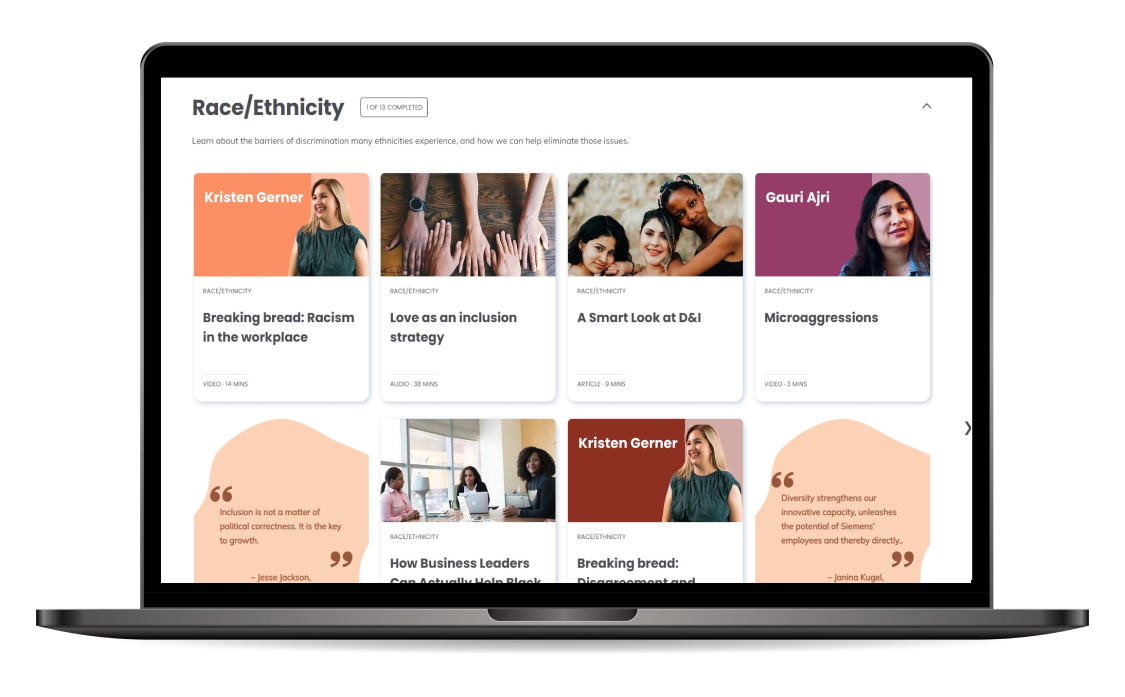 We know what most DEI training looks like.
No wonder most DEI training is only 7% effective.
Culture+ Bridge® is different. Take a look:
Science-based Human-centered.
Based on the rigorously validated Intercultural Development Inventory, the Culture+ Bridge® curriculum is built to develop cultural competency among teams.
Evergreen, and ever-growing.
With more than a dozen topics and modules (and hundreds of pieces of content), Culture+ Bridge® is always real and always relevant.
Progress, measured.
Delivers measurable outcomes to common DEI goals and commitments, integrated with Culutre+ Counter®.
A system made for you.
Culture+ Bridge® stands on it's own, or integrates with existing learning management systems (LMS) for ultimate flexibility.
With modules on more than a dozen degrees of difference, Culture+ Bridge® is built for all organizations regardless of composition.
Race & ethnicity
Parents & caregivers
Power dynamics
Socioeconomic Status
Veteran Status
Generations
Religion
LGBTQIA+
Gender
Educational Pedigree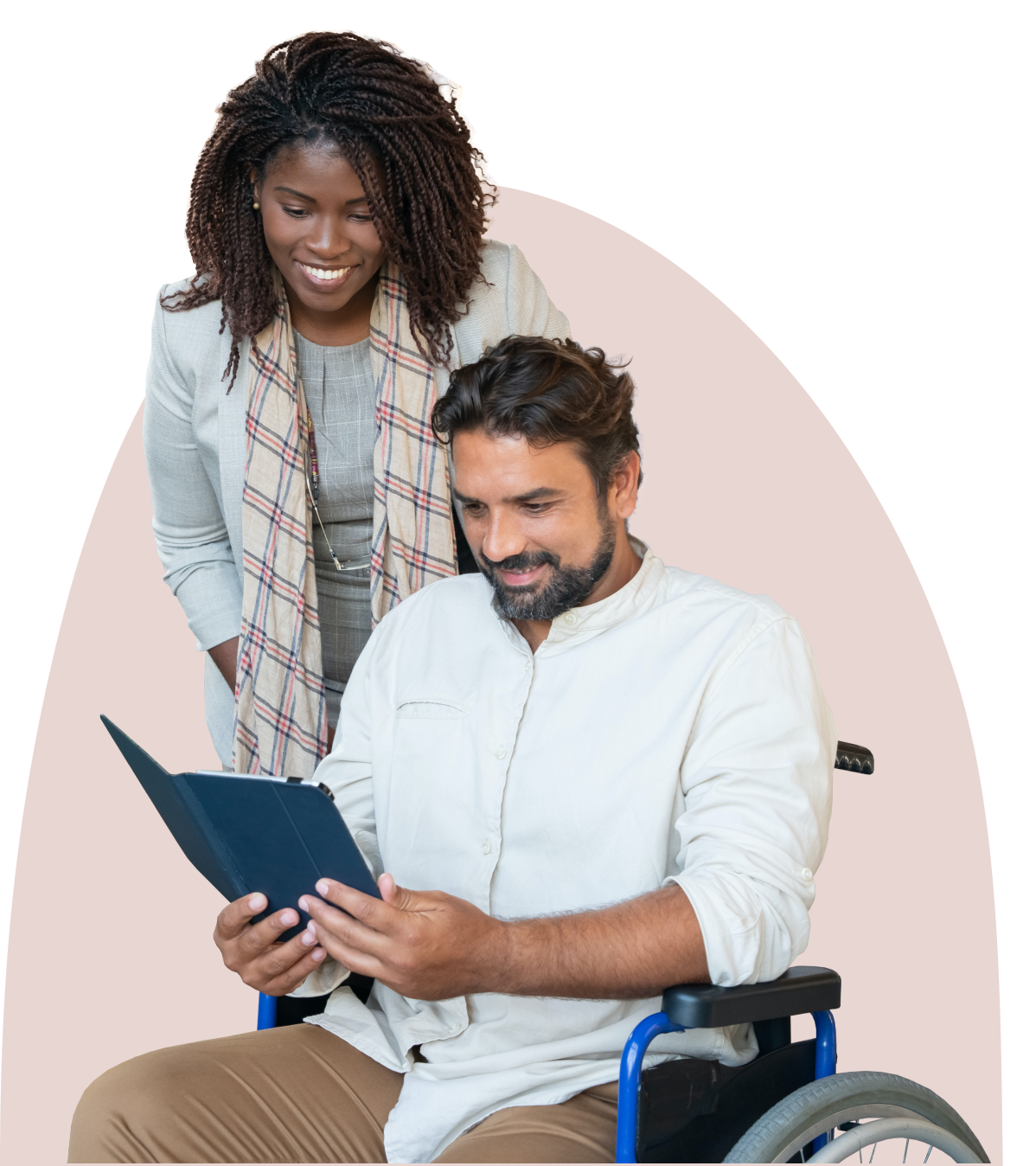 Culture+ Bridge® is designed to accelerate your DEI initiatives.
The topics we cover showcase a wide range of diverse issues—like mom guilt or invisible disabilities—real struggles that real people deal with on a daily basis.

Learning about these experiences creates empathy—and empathy creates the opportunity for human connection and relationships.
Ready to bring Culture+ Bridge® to your organization? Let's go.